the best kart drivers in montana.
MONTANA KARTING ASSOCIATION IS A NON-PROFIT ORGINIZATION THAT HAS BEEN BRINGING RACING TO MONTANA FOR 15 YEARS.  DRIVERS RACE SPRINT KARTS AT TOP SPEEDS OF 70+ MPH ON PAVEMENT IN HELENA, MONTANA NEXT TO THE AIRPORT.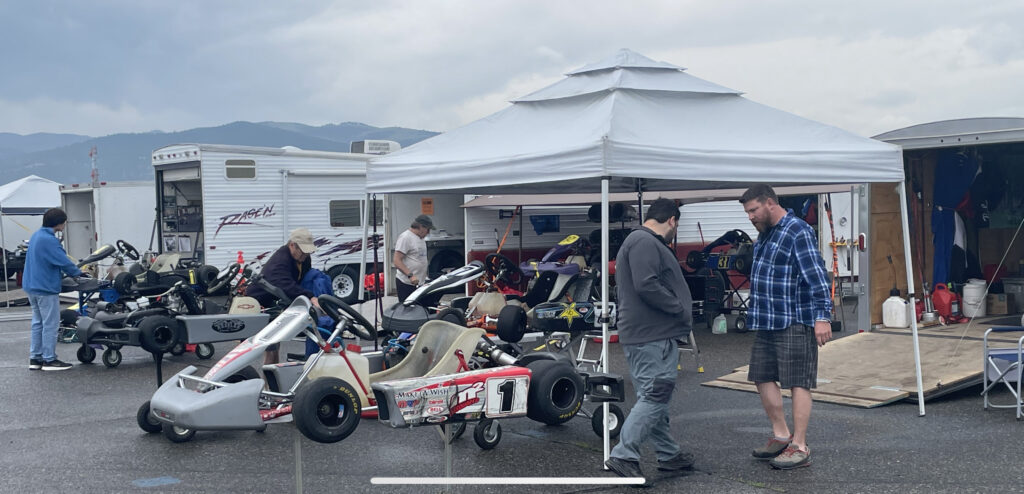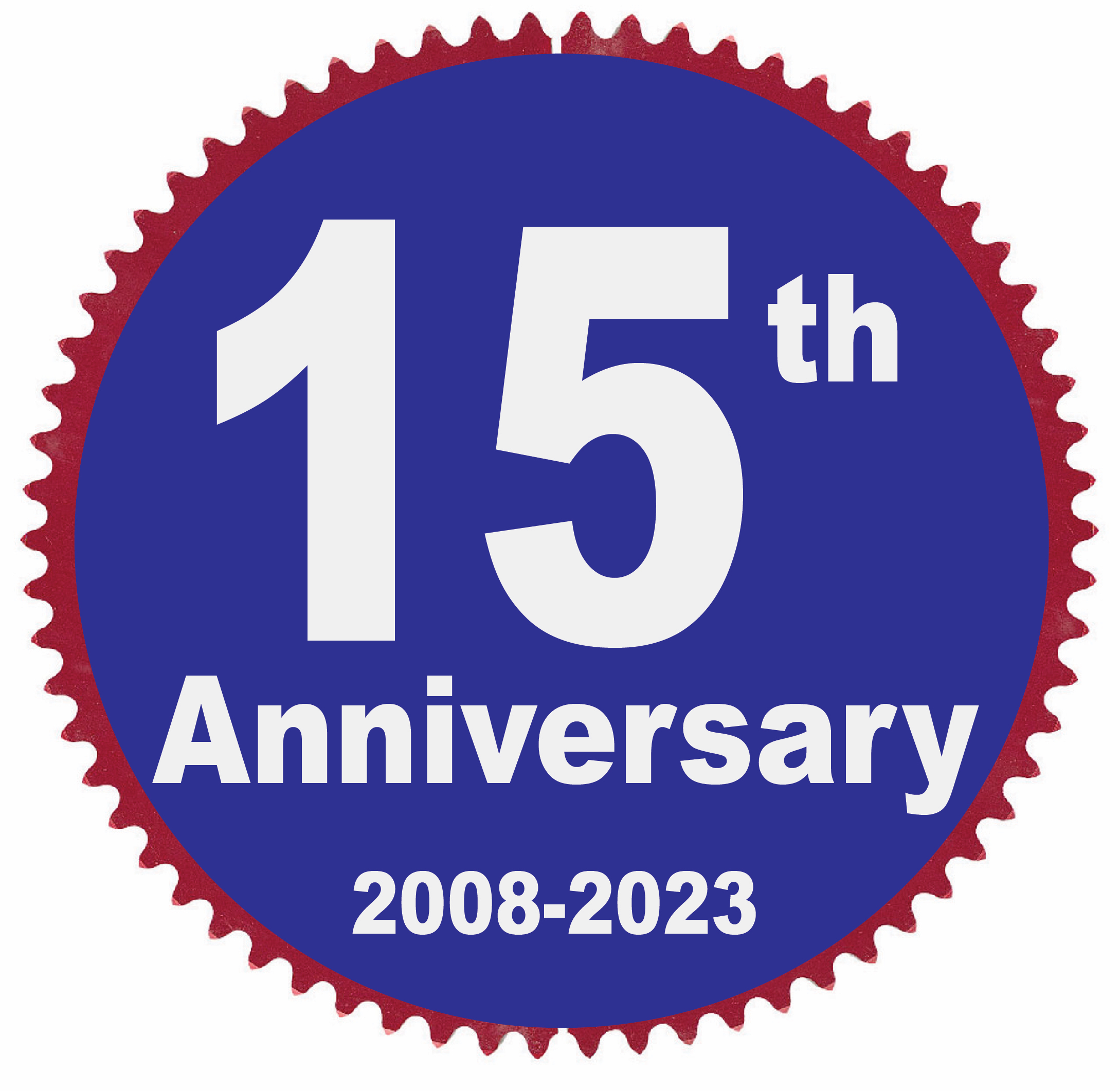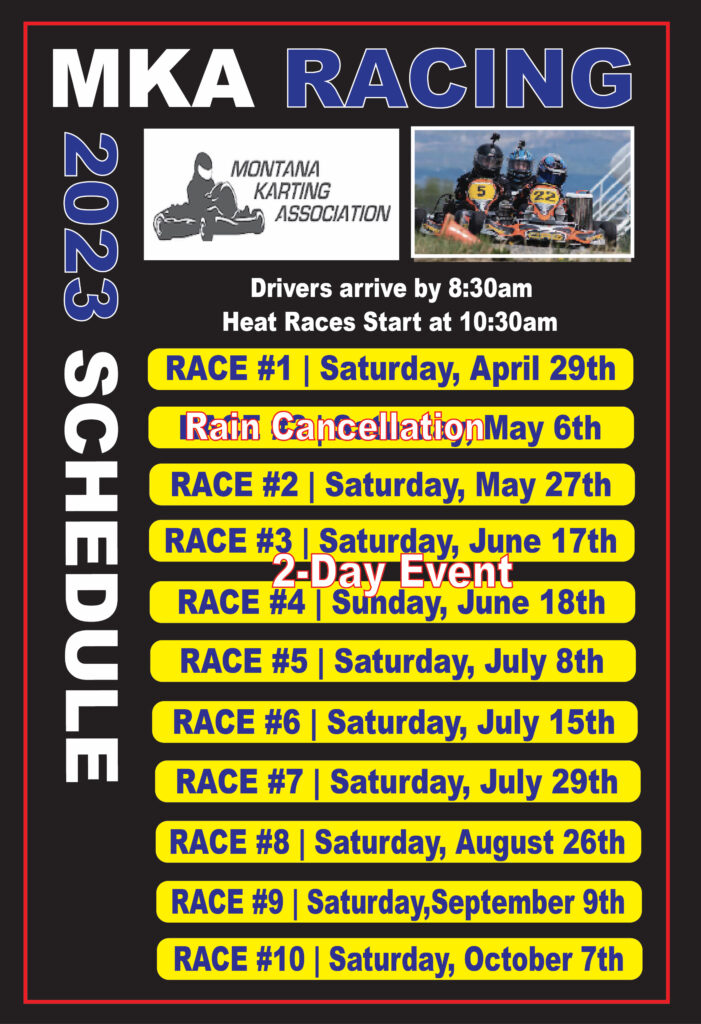 SPRINT KART RACING ON PAVEMENT UTILIZING CHALLENGING ROAD COURSES IN HELENA, MONTANA

We are a club that loves to race sprint karts.  Our drivers are an amazing group that are friendly, helpful and knowledgeable about racing sprint karts.  The heat races and the main event race are competitive with drivers racing nose to tail at top speeds of up to 70 mph.  If you are interested in finding out more, please come to a race day and watch the excitement as the public are invited to watch for free. We have races for kids and adults of all ages.
The Montana Karting Association will be hosting 10 races in 2023 and all of these events will be at the Rocky Mountain Emergency Services Training Center "Road Course" in Helena, Montana. The Road Course is located at the southeast end of the Helena Regional Airport Facility. Follow Skyway Drive about 1 mile East of the Airport Passenger Terminal. The entrance to the track is at Rocky Mountain Emergency Services 3425 Skyway Drive in Helena, Montana.  
Are you ready to go racing? Need a kart? Click on "

How to get started

" for recommendations.  We hope you can go racing with us this season.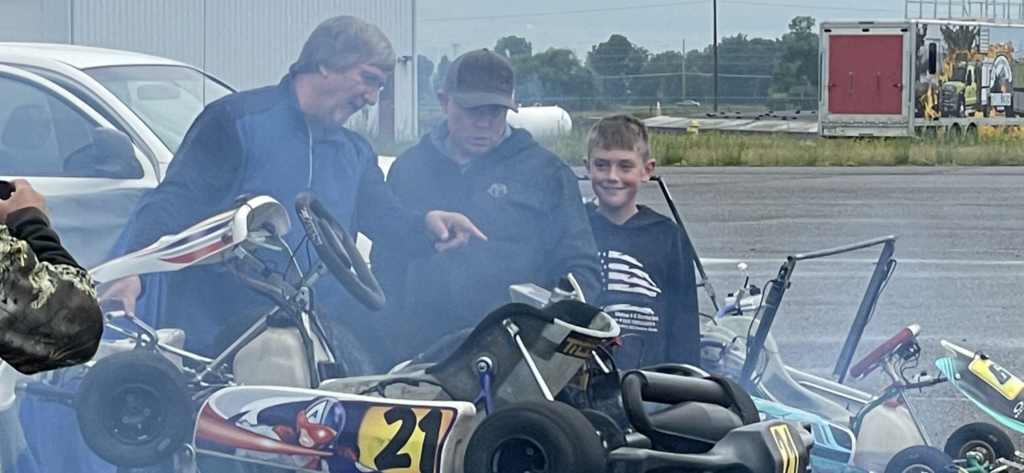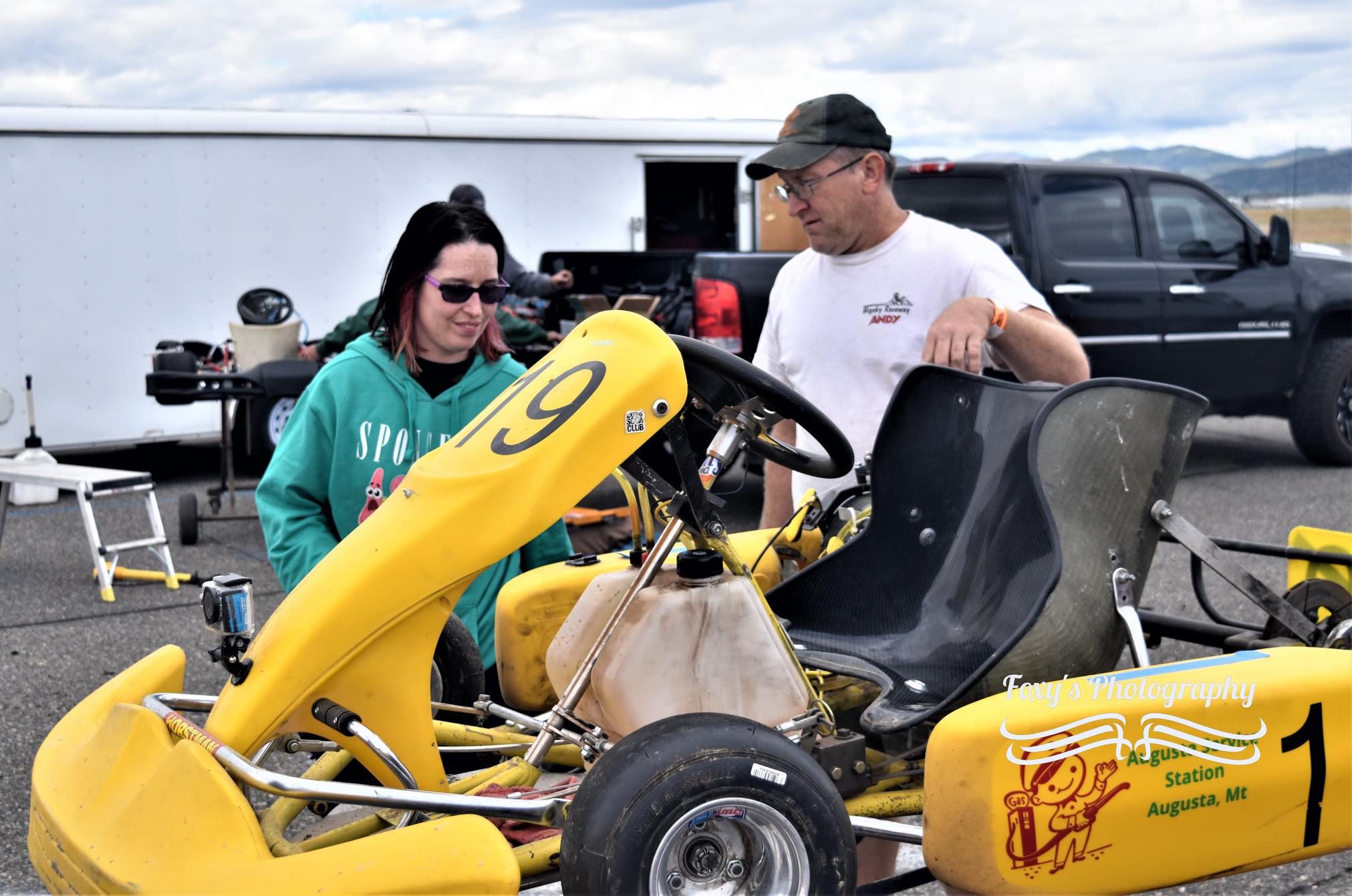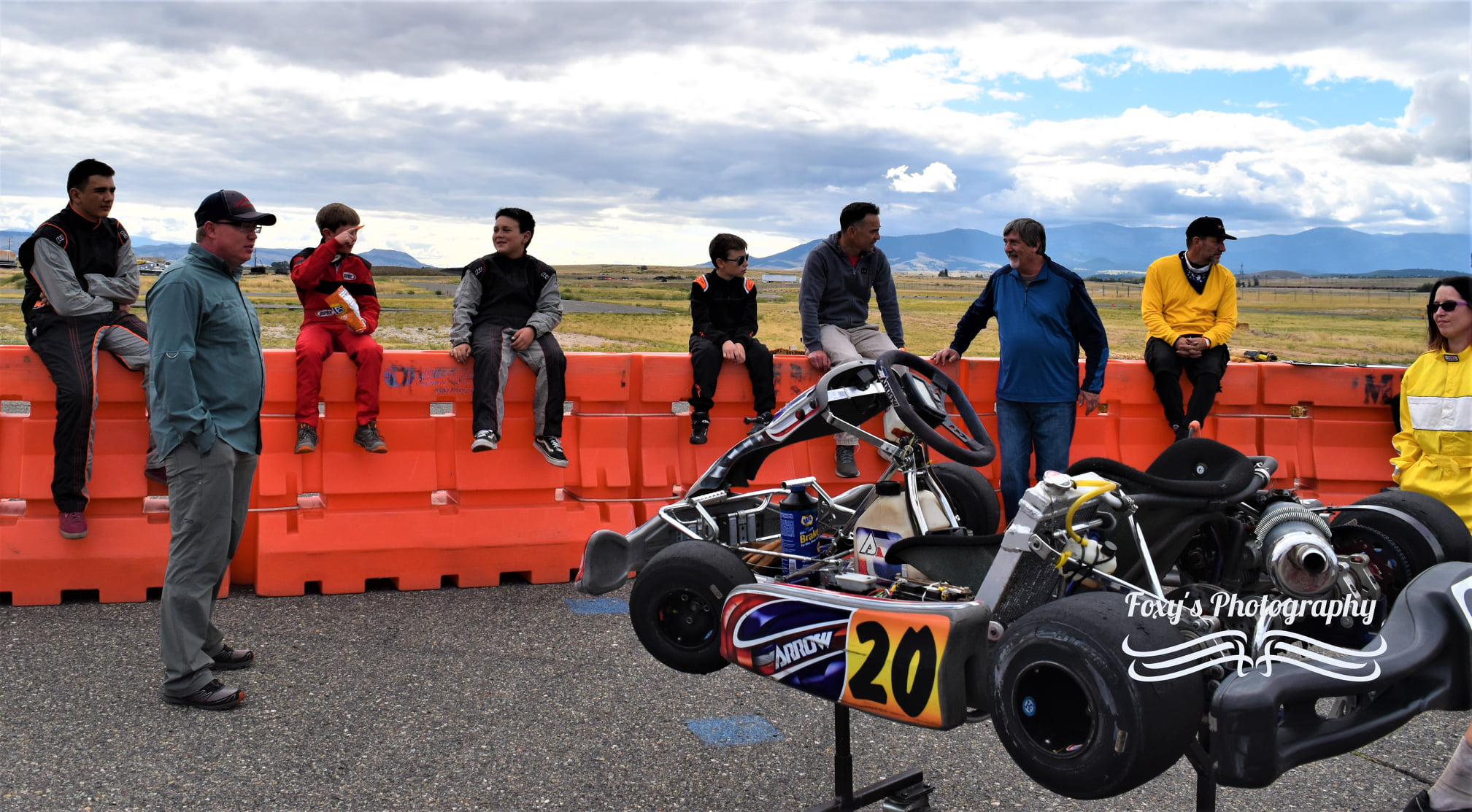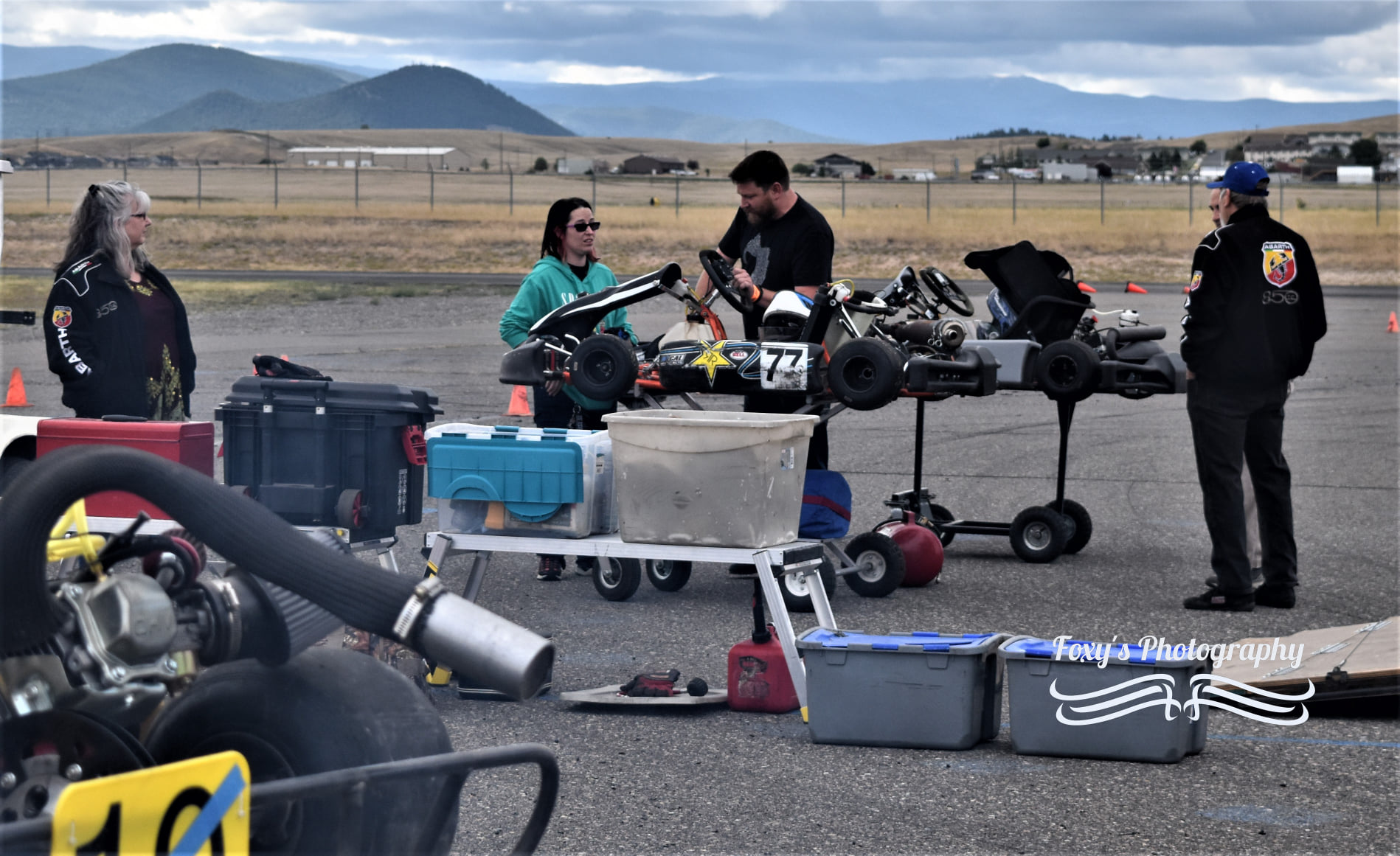 Last lap pass by Chase Ballenger on Ted Lewis for the win. Watching on board with Travis Ballenger in 3rd place during the main event race at the Montana Karting Association on Saturday, May 21, 2022.